Extensions, garden buildings and refurbishment. With over 20 years' experience and meticulous attention to detail, Cocovini Construction Management will ensure that your project is completed on time, on budget and will exceed your expectations.
Contact us to get the ball rolling
---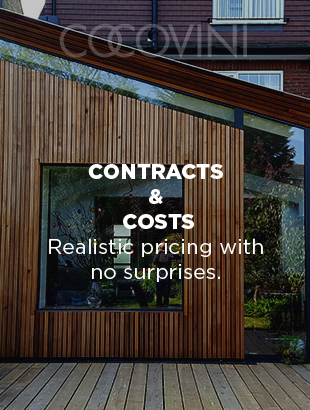 We are happy to work to a JCT (Joint Contracts Tribunal) contract or, alternatively, we have our own concise and relevant contract.
Our pricing is designed to give you a realistic expectation of the genuine end-of-project cost to allow you to easily and accurately budget for your project.
You will receive a detailed breakdown aimed at eliminating surprises and minimising any extra costs.
We do not use our pricing as a sales tactic to secure projects. Our price is based on a genuine, end-of-project, total amount.
To talk to us about your project, CONTACT US.